MaxAudience Digital Marketing Agency
We are a digital marketing agency Los Angeles that provides a full suite of digital marketing services and marketing consultancy that will transform your business.   Whether you need a new website, brand consultancy, design, search marketing or any other marketing help, we will help you dominate.  Come in or call one of our Southern California offices and see the MaxAudience difference for yourself.
SEO and Content
We offer top-notch SEO to businesses of all sizes. A Los Angeles CA-based SEO experts with a team of trained, qualified, and experienced professionals.  The team is meticulous to the core and carefully builds SEO strategies that suit everyone from small businesses to international giants.
SEO Services include onsite optimization of your Website, Content Marketing, and Social Media in addition to offsite activities that generate immense traffic and raise search engine rankings.
Email Marketing Solutions that drive response.
When it comes to business communication, our emails remain unbeaten.  Want to dominate your email marketing?  We have worked with some of the largest companies on earth and delivered world-class results.  With past clients like Intel, Lending Tree, and H&R Block, you're in the right place.
Let us build your customized campaigns, surveys, and newsletters on your behalf to maintain, attract, and engage customers. It's time to utilize email to generate more business. If you need help building relationships with your database, we are here to help with an email marketing campaign and reporting that will clear out all of the doubts.
Social Media Marketing
MaxAudience's Social Media Marketing Los Angeles CA-based services transform your business, enhancing sociability that translates to increased revenue. Don't let the three billion worldwide social media users slip through your fingers.
We talk, people listen – and when people talk, we listen. Our strategies work to get people involved while putting your best foot forward, inspiring people to share your brand's story. We conceive and establish brand identities while spearheading your social marketing campaigns.
Website Design
For the best website design, MaxAudience digital marketing agency Los Angeles is your go-to for striking websites that drive revenue. We develop websites that above all take your business to the next level.
Whether it is desktops or mobiles, our website design delivers a flawless experience, and delighted visitors become loyal customers. Moreover, search engines love our search engine friendly features.
MaxAudience Digital Marketing Agency Los Angeles
MaxAudience is on the edge of digital marketing in Los Angeles and can help your company rise to the top. Digital marketing comprises of numerous pathways and channels, and we leave no stone unturned in the quest to grow your customer base, rankings, and revenue.
CRM Solutions
CRM solutions offered by MaxAudience digital marketing agency Los Angeles change the way you carry on your business operations – especially regarding customer relations. Our CRM solutions are user-friendly, so everyone in your organization will enjoy using it to address inquiries and issues relating to your new or existing customers.
MaxAudience CRM makes it easy to plan and implement campaigns from a single dashboard, keep tabs on all facets of your business, and derive intelligence to plan your future.
PPC Marketing
We offer PPC marketing that helps you spend money on paid search campaigns wisely. Each cent counts. And you will get maximum returns from ad spends on search engines. We are fastidious about crafting PPC strategies, rapid implementation, and constant monitoring.
You get traffic from day one – and not just any traffic; it's traffic you convert to sales. "Spend a cent, earn a dollar" is our PPC motto.
Content Strategy Services
Our content strategy services take your business to unprecedented levels through careful analysis, planning, and research. The effect of content deployment depends on the selection, crafting, implementation, and timing of content – as well as specific aim at clearly defined targets. Most importantly, we do it for you and you get the best return.

"Website looks great!
Love the new logo!"

"The update is perfect. Thanks for getting me these reports so quickly. Thanks for your persistence!"

"Wow I love it! Impressive far more
than I thought it would be."

"MaxAudience has produced
very good content quickly.
The site looks great!"
OUR AWARDS AND RECOGNITIONS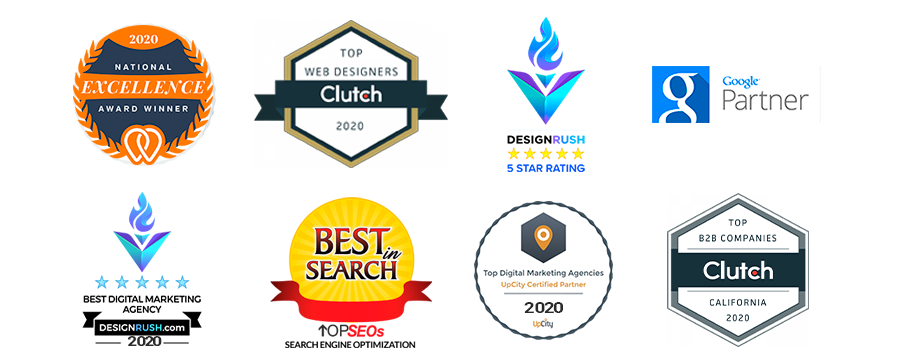 Marketing Automation Services
MaxAudience marketing automation will put you in the driver's seat.  Connect all of the intelligence you need and build an automated sales process  Save time, money and effort when you manage your team and your marketing budget.  No per-seat costs or limitations, open-source and fully customizable.   Full optics available for user activity on the web recorded phone calls, and email integration available that can tie directly to the contact record.
Using the system is a breeze with our intuitive dashboard. Implement campaigns on various channels, monitor prospect activity, receive automatic reports to stay informed on all of your sales and marketing activities.
Contact us about our services