MaxAudience Digital Marketing
MaxAudience is the premier marketing company in the San Diego Digital Marketing scene. Take your online game to the next level with our seasoned team of professionals. We offer a broad range of marketing and consulting services for all of San Diego County.
SEO and Content Marketing
Our Search Engine Optimization (SEO) campaigns stay current with the latest search engine algorithms and are tailored to your business needs.  As a result, we help you improve rankings and drive traffic you can convert, which directly translates into growth.
Practical and affordable, MaxAudience SEO services give you the highest Return on Investment (ROI).
Database and Email Marketing
With gorgeous design and content that engages, our emails get a response. Based on research and analytics and crafted by seasoned professionals – MaxAudience offers the best email marketing services you can find in San Diego County or beyond.
Stay in touch with existing customers or attract new prospects with our compelling email marketing campaigns.  Whether you need real-time updates on real-time metrics and conversion tracking or just an email campaign that drives your business. We can help. Your path to profitability begins with a click of a button. Visit our email marketing services page to learn more.
Social Media Marketing
There are nearly three billion social media users worldwide.  We give you access to these potential customers through top-notch social media marketing services. With our help, you can reach out, engage, motivate, and sway the masses to become your clients.
At MaxAudience, we inspire people to become your brand ambassadors. As a result, this helps promote and recommend your products through powerful social media marketing campaigns. We customize each campaign, ensuring you reach your intended audience. In other words, leverage the power of social media and open the tap to a flood of traffic with our San Diego digital marketing services today.
Website Design
Our website design services deliver innovative, engaging, and visually striking websites that become your online office and drive profitability.
We provide website design services that attract, engage, motivate, and convert. We have a diverse team of experts in graphic design working alongside SEO and content specialists.  Thus making MaxAudience your complete solution for web development.
Our visuals attract them, our content engages, and our navigation structure promotes ease of use that finally brings it all together. Our designs are search engine friendly because of our tried and true formula for success.
Digital Marketing Solutions
We offer full-service digital marketing solutions for both small and large enterprises and help you gain a competitive edge.
San Diego digital marketing leverages the power of various digital channels, and our execution will effectively drive business and profit. In summary, transform your company with our digital marketing and blow away your competition.
CRM Solutions
When it comes to Customer Relationship Management (CRM), MaxAudience provides the best solutions and sets the bar by addressing all stages of the customer life cycle.
Whether you're acquiring, retaining, or building relationships with customers, our CRM services take on the challenge and transform your customer's experience into an exciting journey. CRM services from MaxAudience integrate analytics to help you gain insights and prepare for the future.
PPC Marketing
The MaxAudience PPC Marketing team will make sure you get the most bang for your buck.
Our PPC marketing campaigns are based on intensive keyword research and analytics of how PPC relates to your product, geographic segment, and target customers. Contract MaxAudience for PPC marketing campaigns, and we will drive targeted traffic to your site that you can then convert into leads.
Content Marketing Solutions
Content reigns supreme – but how it rules depends on the trending content strategies. MaxAudience is a leader in the San Diego digital marketing space, and we take a unique approach to content strategy.
We understand the goals and applications of content strategy and thus use this as the basis for future content creation. Most importantly is the result of our content strategy services with better rankings, increased traffic, and more revenue.

"Website looks great!
Love the new logo!"

"The update is perfect. Thanks for getting me these reports so quickly. Thanks for your persistence!"

"Wow I love it! Impressive far more
than I thought it would be."

"MaxAudience has produced
very good content quickly.
The site looks great!"
OUR AWARDS AND RECOGNITIONS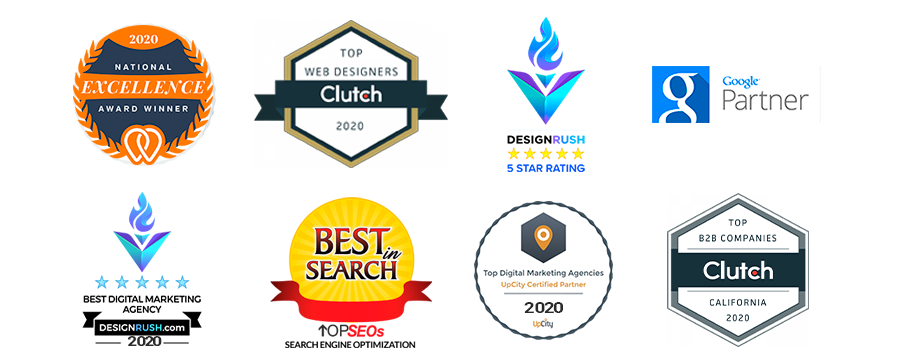 Lead Generation Experts
What businesses ultimately need are leads that they can convert to sales.  The MaxAudience lead generation team in San Diego is your go-to resource. We build campaigns that generate leads that convert.
Our carefully honed strategy includes assessments of goals, markets, products, and target customers. Thus, leading to a system that is scalable and works consistently to capture and nurture leads.  Which funnels them right to your sales team or shopping cart.
Marketing Automation Services
Marketing automation services offered by MaxAudience automate email and display advertising activities across all online channels. So that you warm up and close your leads. Our team of digital marketing experts gives you an unfair advantage.
Keep tabs on everything including customer behavior, social media, and vendors, in a unified system. It reduces time and labor, saves money and generates optimized ROI's. Marketing Automation campaigns translate to more sales and lower CPA.
Contact us about our services